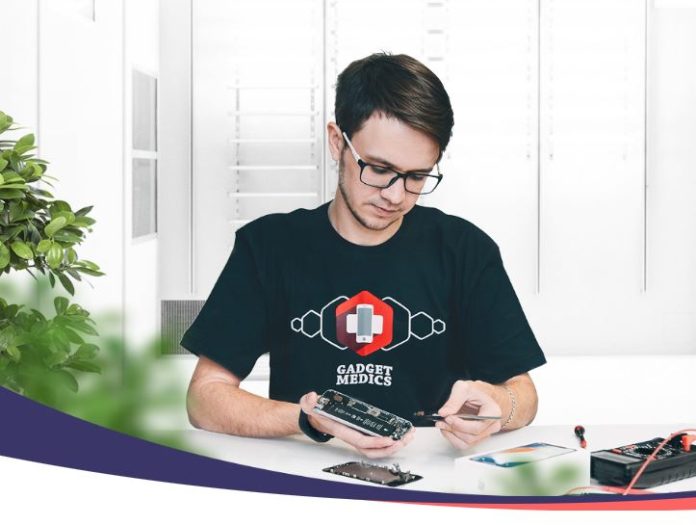 Gadget Medics is your one-stop shop for all your computer repair needs in Boca Raton. We specialize in repairing smartphones, tablets, laptops, and gaming consoles. Our team of certified technicians is equipped with the latest tools and techniques to provide quick and efficient repairs. From cracked screens to water damage, we've got you covered. We also offer a wide range of accessories and protective cases for your devices.
Services Offered:
Computer repair (including Mac and PC)
Smartphone repair (including iPhone and Samsung Galaxy)
Tablet repair (including iPad and Android tablets)
Gaming console repair (including Xbox and PlayStation)
Accessory and protective case sales
Water damage repair
Battery replacement
Camera repair
Business Address: 20449 State Road 7, STE A6 Boca Raton, FL 33498
Business Phone: 15612796888
Business Email: hello@gadgetmedics.com
Business Hours: Monday – Sunday: 10am – 7pm
Social Media:
Facebook: https://www.facebook.com/gadgetmedics.fl/
Instagram: https://www.instagram.com/gadgetmedics/
Website: https://gadgetmedics.com/
Gadget Medics – iPhone Repair / Cell Phone Repair / Computer Repair
Address:

20449 State Road 7, STE A6 Boca Raton, FL 33498
20449 State Road 7, STE A6

Boca Raton

33498

Phone:

15612796888

Website:
https://gadgetmedics.com/
Email:
georgejames0922@gmail.com
NAICS:

Undefined - Choose One
* The publisher of this website assumes no responsiblity for the accuracy or timeliness of this information. Use the information here at your own risk. It is best to confirm whether a location is actually opened or not using a secondary method: the business website, recent social media postings, texting, emailing, or verbally on the telephone.
Please drive carefully, patiently and kindly.