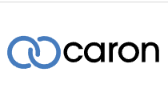 Caron Ocean Drive provides robust clinical treatment for affluent individuals and their families by addressing the underlying causes of addiction to facilitate deep-seated healing. Ocean Drive's highly personalized reparative psychotherapeutic program enables patients to fully attend to their unique issues with others who share similar life experiences.
* The publisher of this website assumes no responsiblity for the accuracy or timeliness of this information. Use the information here at your own risk. It is best to confirm whether a location is actually opened or not using a secondary method: the business website, recent social media postings, texting, emailing, or verbally on the telephone.
Please drive carefully, patiently and kindly.