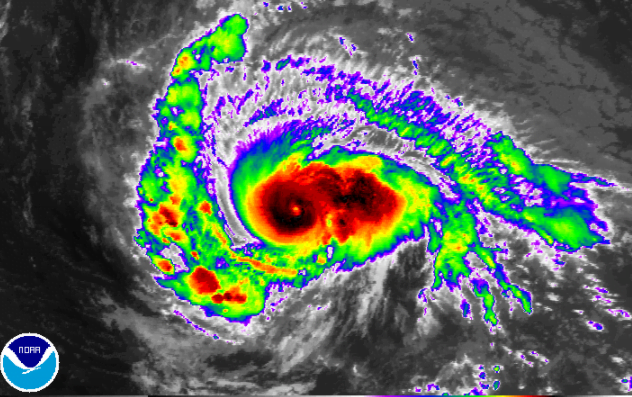 Hurricane Irma didn't hit Boca Raton directly, but that doesn't mean Boca had an easy time. Lots of people have lost power. Several large trees are down. Certain parts of town are off limits. But things are coming back quickly.
Hurricane Irma began to be felt in Boca on the 9th, on Saturday. Feeder bands passed over with wind gusts that only hinted at what was to come. As Sunday came, so did the winds. Locals say the coast got it the worst, but all through town there's damage. As people lost power on Sunday morning and afternoon the storm's eye became it's closest, rolling over the west coast instead of the east, sparing us the brunt of the eye. The Keys and Naples got it worse than us. All of Florida felt it on way or another, but of course the events occurring in Boca are of most interest to locals.
The last photo from the Boca Raton Beach cam still reads Sept. 10 7:50am – so Hurricane Irma may have either took it out or it's just one of the locations without power.
The Inlet cam is up and running, showing calmer seas: click here to see it.
Spanish River's Gumbo Limbo trees tipped over and broke, visible from A1A.
A1A going north to Highland Beach was closed for most of the day.
Trees and branches tipped over in several neighborhoods.
As of Monday night power remains out for most of Boca Raton.
Boca Raton Police made this video for people to see the extent of the damage around town:

People were marking themselves as "safe" on Facebook on this Safety Check for Hurricane Irma.