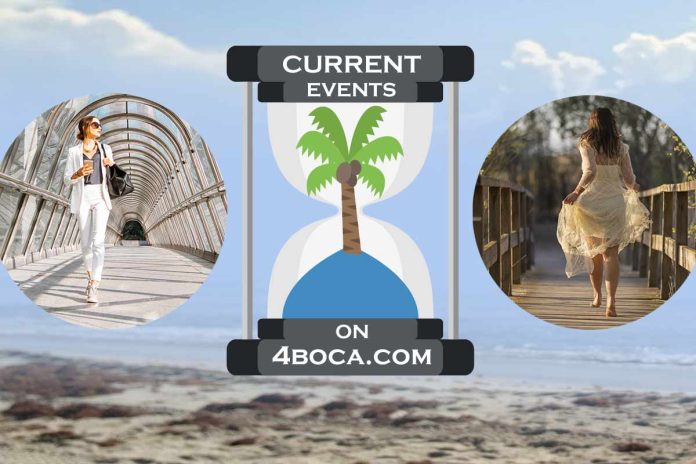 We've been aggregating links on 4boca.com for 4 years. Looking back at the headlines from the past is easy. Links are aggregated by year and by category. Browse the headlines of the past here on 4boca! Take a look at the Recent History aka Current Events Page.
Current events are a bridge from the present into the past. Reviewing current events lets us remember who we are by seeing who we were. History is often preserved by those who are motivated to remember it, but too often we brush things under the carpet of memory, into a memory hole. We're keeping all the memories of the recent past preserved together, things we want to remember and things we're too quick to forget.
This effort to preserve events focuses on headlines which also link to the stories behind them. Sometimes the stories get lost, taken down, put behind paywalls or edited. As a result, we can forget how we were informed at that time. Preserving the headlines, looking at what's kept and what's deleted by yesterday's authors and publishers further informs us. It provides us with meta-info, helpful at painting a more accurate truth sometimes than the words an author was inspired to say.
This effort to preserve headlines relevant to our neighbors, the people of Boca Raton, has only been taking place in its current form since 2019. The desire to perform such an effort led to the creation of a unique technology to facilitate it: the RSS News Aggregator created by Massive Impressions, the same Publisher of this site. This technology, a WordPress plugin, has improved over time, and along with it the quality and organization of the presentation layer has also improved. The content curation experience is a lot more flexible and streamlined.
This effort isn't just purely altruistic or selfless out of a dedication to preserving history. Instead, admittedly it's primarily a means for me to inform myself about what's happening in the world and close by, all at once. Looking at each story and deciding whether it's relevant to me and to my neighbors, and how it's relevant, helps me tune into the news on a deeper level than if I was just skimming the headlines as a reader. I call this self-informing "Selective Curation" in contrast to other RSS aggregator technology that just regurgitates other people's content non-selectively. I don't dump everything on you just like I don't like everything dumped on me. I like when my friends and influencers add context and tell me the key highlights that matter the most to me.
This technology I developed to curate news headlines and links, is something I don't want to keep to myself any more. Now I've made it user-friendly and packaged a version of it for sale, for you. If you're a subject matter expert who has an audience, or wants to build one, curating headlines out of your industry verticals is highly recommended to improve and enhance your connection to, and engagement with, your audience. This tool lets you do that and inform yourself at the same time. Selective Curation is very powerful whether your audience is very large and general or very small and niche. If you've already got a WordPress website then most of the hard work is already done.