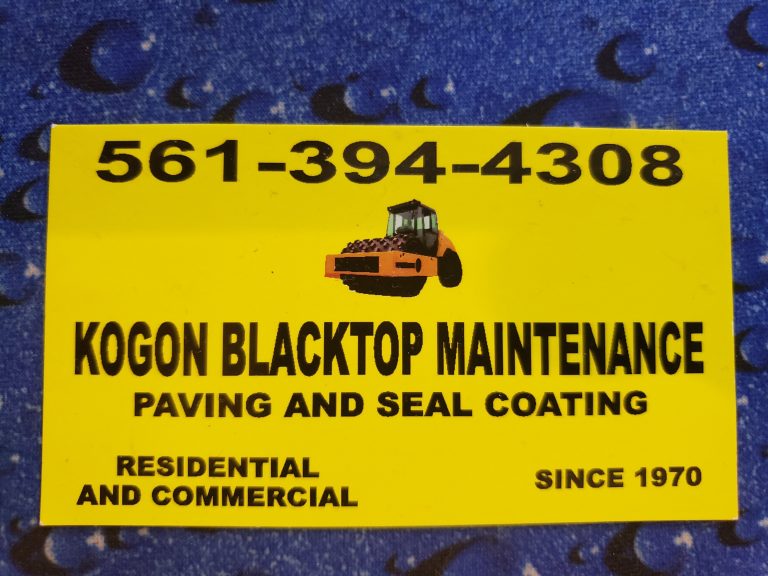 Asphalt installation and seal coating.
Kogon Blacktop Maintenance
Phone:

561-394-4308

Email:
kogonblaktop@gmail.com
NAICS:

2361 Residential Building Construction
* The publisher of this website assumes no responsiblity for the accuracy or timeliness of this information. Use the information here at your own risk. It is best to confirm whether a location is actually opened or not using a secondary method: the business website, recent social media postings, texting, emailing, or verbally on the telephone.
Please drive carefully, patiently and kindly.