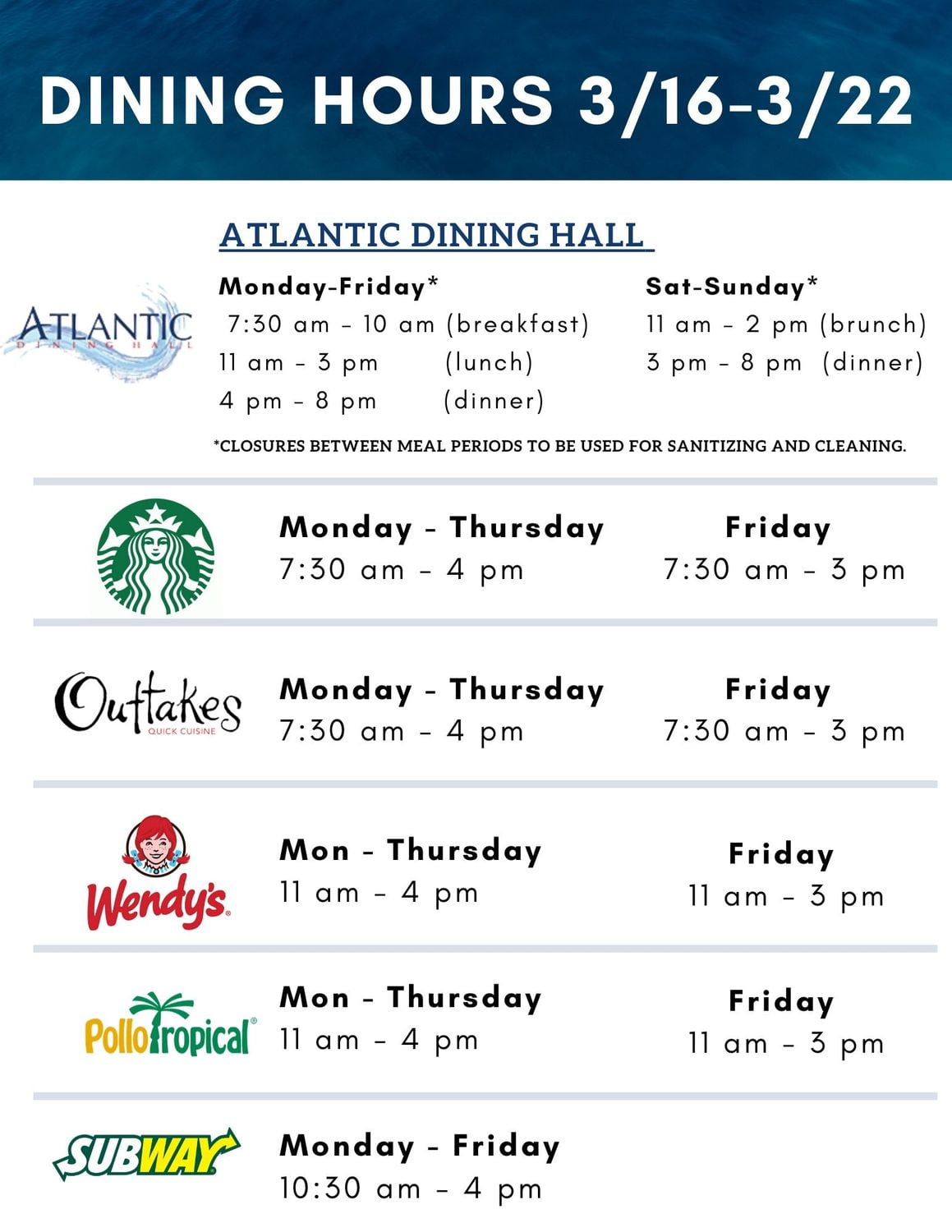 FAU Dining Hall
Notice:

During this time of National Emergency, this business has adjusted hours and/or operations explained below:*

Adjusted National Emergency Hours:

Monday-Friday 7:30 a.m. – 10 a.m. for breakfast 11 a.m. – 3 p.m. for lunch 4 p.m. – 8 p.m. for dinner Saturday and Sunday 11 a.m. – 2 p.m. for brunch 3 p.m. – 8 p.m. for dinner

Special Notice to Customers & Employees:

See the website for the newest times and notices

Address:

777 Glades Rd.


Boca Raton

FL

33432

Website:
https://dineoncampus.com/fau/limited-dining-hours
* The publisher of this website assumes no responsiblity for the accuracy or timeliness of this information. Use the information here at your own risk. It is best to confirm whether a location is actually opened or not using a secondary method: the business website, recent social media postings, texting, emailing, or verbally on the telephone.
Please drive carefully, patiently and kindly.