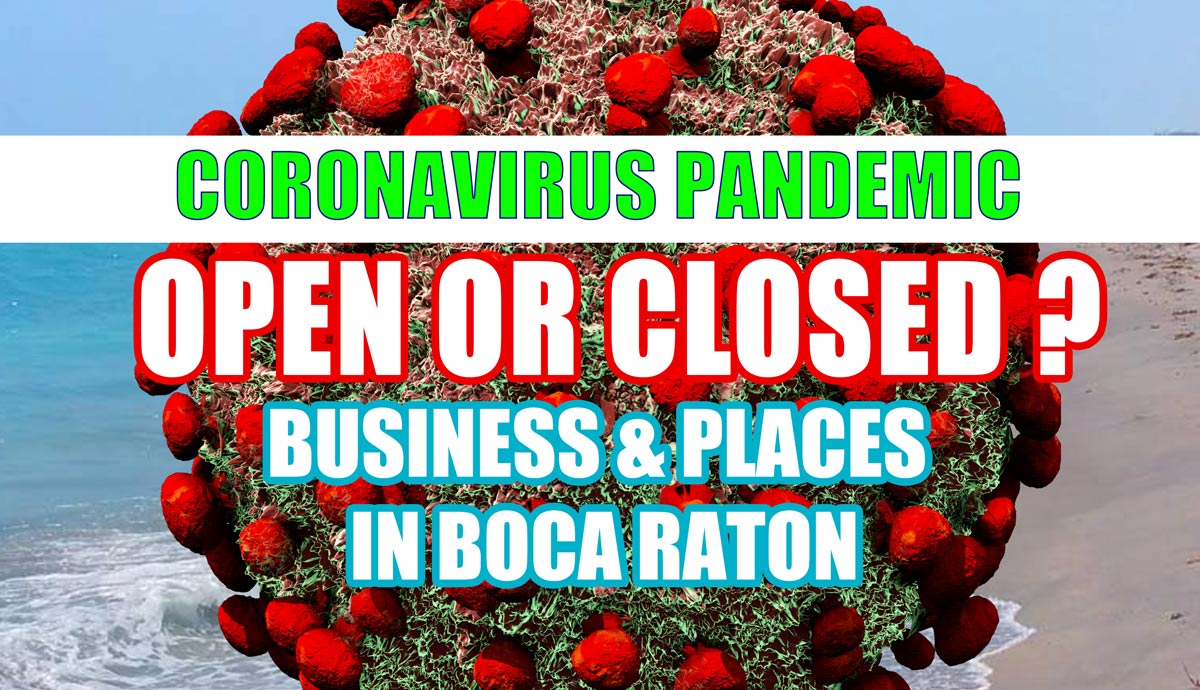 4boca.com is offering local businesses an exclusive, free way to easily inform the local community.
Is your business open or closed?
What are the adjusted hours?
What special information do you have for customers?
All the other things customers need to know: phone, address, email, a map etc.
For example: directions to watch your Facebook Page for updates (don't forget to post the link in either your business description or as special instructions)
This service is completely free, offered gratis to Boca Raton businesses exclusively by 4boca.com's publisher: Massive Impressions Online Marketing in Boca Raton.
Fill out the form below if you are a business owner and would like to list your business and notifications.